Arabian Cotton PRCF the next step in Photo-dermatology
The BROAD SPECTRUM Protector against Photo-ageing
ARABIAN COTTONPRCF achieves the next step in Photo-dermatology: Global protection.
Broad Spectrum Natural Photo-protection against Solar Radiation (UV/VIS/IR).
Biologically photo-induced ageing protection.
ARABIAN COTTON
PRCF
is the natural booster to overcome photo-ageing.
DESCRIPTION
ARABIAN COTTONPRCF is a glycerin based product derived from the cultured and lysed plant stem cells from Gossypium herbaceum [the Arabium Cotton] obtained by our Plant Cell BiofactoriesTM(PCB) Technology.
Gossypium herbaceum, the Arabian Cotton, is a native plant from semi-arid regions of sub Saharan Africa and Arabia. Due to the hard environmental conditions, the Arabian Cotton has developed a great diversity of defensive molecules [phenolics and flavenoids] that helps the plant cell to protect and repair its structures against sun damage
Greatly acknowledged, the sun is one of the main damaging agents of the skin causing, on one hand direct acute damages like sunburn, erythema, or inflammation and on the other, important several chronic skin damages that develop into photo-ageing and an increased risk of developing skin cancer.
ARABIAN COTTONPRCF emerges as the global resource against photo-damage and photo-ageing covering the whole solar spectrum thanks to its new innovative natural activity in the field of photo-protection: IR photo-protection (Patent Pending*)
A GREAT TECHNOLOGY BEHIND

As expert developer of plant cell cultures, Phyture Biotech launches a new range of products based on the technology of plant stem cells introducing: Plasma Rich in Cell Factors TM (PRCF).

PRCF is the Company innovative approach to the phenomenon and proprietary concept of Molecular Synergy: the new way to take advantage of the real power of plants.

PRCF arises from our Plant Cell Biofactories TM Technology. This technology is based in a driven development process that is designed to enrich the cell cultures in several fractions of active molecules in synch, targeting the molecular synergy phenomenon.
MMP-1 Inhibition
Solar Radiation increases the presence of MMP-1 in the matrix collaborating to its degradation and to photo-aging manifestations. Therefore, IR is very detrimental, specially de IR-A, due to its capacity to penetrate in the deepest layers of the dermis where it activates the MMP-1 increase.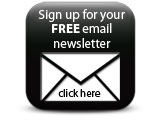 ARABIAN COTTON PCRF protects the MMP-1 levels from the induced Infrared radiation (IR) with a protection index of 44%, higher to quercetin (31%) and ascorbic acid (18%).
Protection Index from MMP-1 production up to 44%
Featured Companies