ASA finds TRESemme Naturals ads misleading
Alberto-Culver fails to substantiate claim that hair is '10X stronger after only one use'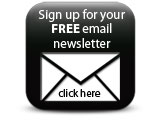 UK watchdog the Advertising Standards Authority (ASA) has adjudicated that the press and TV adverts for Alberto-Culver's TRESemme Naturals should not appear again in their current form. The press ad in question was headed "10X stronger after just one use* Naturally" qualified by text at the bottom of the ad stating "*TRESemme Naturals Shampoo and Conditioner versus non-conditioning shampoo". The TV ad, meanwhile, included a voiceover saying "TRESemme Naturals with fewer sulphates, silicon free conditioning and natural extracts. For smoother looking hair that's ten times stronger after just one use" and on-screen text, which stated: "Strength measured against resistance to brushing. TRESemme Naturals Shampoo and Conditioners vs non-conditioning shampoos."
Three complaints were made including one from a hairdresser of 33 years who said the claim "10X stronger after only one use" could be misleading.
In response, Alberto-Culver said that 'stronger' hair would be understood by consumers as hair which was less prone to breakage when brushing. It added that the accepted industry standard for evaluating hair damage induced by wet and dry combing was the repeated combing test, or 'flogging' and that a trial using the flogging method showed a reduction in hair breakage and therefore an increase in hair strength.
However, while the ASA accepted that the flogging method could be used to examine hair strength because resistance to breakage through brushing was a consumer relevant method of establishing hair strength, it also considered that, without further qualification, consumers would be likely to infer that the TRESemme shampoo and conditioner would make their hair physically stronger, rather than more resistant to brushing. And although the TV advert included the text "Strength measured against resistance to brushing" this was unclear in the press ad.
In addition, the ASA noted the trial was carried out on bleached hair and considered that, although this illustrated the likely results of the shampoo and conditioner on heat or colour damaged hair, Alberto-Culver failed to demonstrate that the product would have an effect of the same magnitude on all hair types. Overall, the agency concluded that both the press and TV ad were misleading.
Companies