'Visual fragrance' brand Amkiri secures $3m investment to revolutionise category
Beauty brand's black cream ink combines colour with fragrance for a scented body art result
Amkiri, the creator of what it calls the world's first 'visual fragrance', has landed a US$3m investment in its beauty technology.
Led by Israel-based investment firm Welltech Ventures, the brand, which is based in Israel and the US, intends to use the funds to scale up its operations in the US, Europe and Asia through its DTC and B2B channels.
With a particular focus on DTC, Amkiri will build on its digital channels and social commerce and use the power of influencers to build brand affinity.
"We are proud to have Welltech Ventures as a lead investor in the company," said the brand's Chief Executive, Ido Pollak.
"This is a real endorsement that beauty care is attracting huge interest in the broader wellness sector.
"By working in partnership with our current investors: International Flavors & Fragrances; co-founder Shoval Shavit; and others, I am confident that Amkiri will reach new heights."
Amkiri's black cream ink combines colour with fragrance to create a sku that can be applied directly to skin for a scented body art result.
The patented technology is said to deliver fragrance for up to 12 hours, while adapting personalised designs to skin' elasticity.
Co-founders of Welltech Ventures, Amir Alroy and Galit Horovitz, added: "We are delighted to add Amkiri, our debut in beauty-tech investment, to our portfolio.
"Amkiri's innovative first-ever 'visual fragrance' is a unique platform that combines scent and shape through an elegant and fun experience, which could definitely improve the wellbeing of all of us.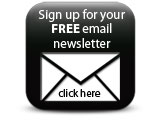 "It's our pleasure to join the roster of investors that have been supporting the company."
Companies