VIT BRIGHT - The new era of green cosmetics
The combination of antioxidants, unites in this unique complex, the ability to improve the appearance of the skin
Ami Iyök launches the first serum on the market that brings together all vitamins (Vit A, Vit C, Vit E, Vit F, Vit B2, Vit B3, Vit B5, Vit B6) in a single formula thanks to a unique inverse emulsion enriched with probiotic and blue light damage technologies. Tested on sensitive skin and compatible with Ami Iyök's Skinwarriors ampoules line. Results from day one.
This elixir, which can be combined with the entire Microbiota Skinwarriors line of ampoules, has been formulated with the purpose of creating an optimized administration system focused on the active principles, making all of them work better.
A cocktail of water-soluble and fat-soluble Vitamins in an inverse emulsion to allow them to be combined in a single formula at optimal concentrations and a PH that is totally respectful of the most sensitive skins.
With VIT BRIGHT we will seal all the assets of the Skinwarriors ampoule line on our skin, making them act better and promote the creation of collagen.
The combination of antioxidants, unites in this unique complex, the ability to improve the appearance of the skin by working from the deepest layers of the skin and helping to prevent the breakdown of collagen.
The formula created with a state-of-the-art biotechnological active, combats digital photo-aging thanks to its skin care technology. Skin that is activated with light against-subtracting the photo-aging that we suffer daily from exposure to screens.
For what type of skin?
Suitable for all skin types
Tested on sensitive skin
Profits
It is perfect for those aged skins, without light and at the same time sensitive, that present symptoms of redness, spots or any skin condition. Perfect complement to seal those assets used in Booster Calm, Whitepro and Age Combat.
It restores radiance and elasticity to the skin while working in the deepest layers of the skin.
How to use it
After using any product from the Microbiota Skin Warriors ampoule line, apply two or three drops of Vit Bright to the face and massage gently until completely absorbed.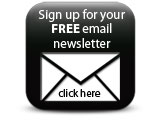 It can be used morning and night. Preferably at night, in the morning with sunscreen.
Discover the active warriors of our skinwarriors VIT BRIGHT
Vit C (Ascorbyl Glucoside)
Niacinamide
Spirulina Pro Active
Vit F
Macerate of Centella Asiatica
Vit A (retinyl palmitate liposome)
Vit E (Alpha Tocopherol)
Vit B5 Pantothenic Acid
Vit B6 Pyridoxine
Vit B2 Riboflavin
Probiotic technology

Featured Companies