Unipex introduces Capixyl
A unique solution for anti-hair loss and hair regrowth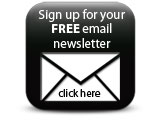 Unipex has launched Capixyl, an innovative and unique active complex designed to prevent, and stop the hair loss process and stimulate hair growth.
Capixyl is a biomimetic peptide combined with a red clover extract. Based on the combined and synergistic action of its two ingredients, Capixyl targets directly three contributing factors in hair loss. It prevents hair miniaturisation, favours better hair anchoring and reduces inflammation, an aggravating factor in hair loss. Capixyl is a clinically proven alternative to address hair loss and boost hair growth. Clinical tests demonstrate its effectiveness in increasing the hair density by 46% in addition to being more effective on hair growth than the reference product on the market and without causing side effects.

A new niche for Unipex
"Capixyl is a first for us in the field of hair treatment. It is for Unipex the result of several years of work carried out jointly with The Institut Européen de Biologie cellulaire (IEB), our research facility specialised in the development of biomimetic peptides," states Antonio Lara, general manager of Unipex Innovations. Unipex is once again proving its vitality and leadership in the field of biomimetic peptides for cosmetic use. Like all other Unipex products, Capixyl offers an innovative mechanism of action and is manufactured to meet the highest quality and safety standards.
Featured Companies