The make-up brand embracing art, cultural diversity and self expression
Shade M is clean, halal certified, PETA approved, vegan and cruelty free
With over 18 years of experience in beauty, Nour Khalife and Jolie Nubani are two Middle Eastern women who met while working at L'Oreal and saw major gaps in the beauty world.
Frustrated with the industry's narrow scope in regards to representing and producing products for a diverse body of women from different backgrounds, they decided to take things into their own hands and create a brand that spoke to all the things they've long wanted to see in the market.
Together, they introduced Shade M, an inclusive makeup brand offering a comprehensive better for you promise (through it's clean, halal certified, vegan friendly and cruelty free formula), with no compromise on quality and made with diversity, representation and the Muslim woman in mind.
Shade M launched in February 2020 with MUSE, a collection of 15 shades of highly pigmented, non-drying and long-lasting matte liquid that just won the Pure Beauty London 2020 Gold award for the Best New Inclusive Makeup Product!
Shade M is an ode to the moments in life when you smile to yourself and can say with full confidence, "I'm amazing". It is an invitation for every woman and man to love and own who they are and be the truest form of themselves.

"I am my own shade!"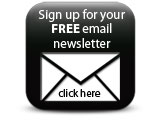 Discover more on @ShadeMBeauty and www.ShadeMBeauty.com