Symrise invests in next generation of perfumers
Six new perfumers appointed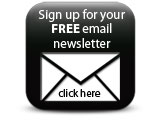 Six young perfumers have been awarded their perfumery certificates by Symrise and will now continue to work for the company in different regions. The perfumers have completed a four-year training course at the Symrise Perfumery School and from 13-14 April 2011 they presented their masterpieces dedicating them to various applications.

Achim Daub, president scent & care, Symrise acknowledged the masterpieces of Alexandra Carlin and Jerry Padoly from Paris, Lena Quay from Singapore, Isaac Sinclair from Sao Paulo, Marcus Betzer from Holzminden and Nathalie Ananou from Teterboro, all Symrise locations. He told them: "We are very proud to award this certificate to six young people who deeply immersed themselves into the world of Symrise and its scents. We need young talents such as you to further develop our expertise and manifest our position among the leading fragrance houses."

Each of the young perfumers was given the task of creating an application illustrating the theme 'regain control – it's my life'. Coming from diverse backgrounds, each interpreted the topic in their own individual, creative style. Among them were fine fragrances and boosting accords, detergents with a twist of tangerine, shampoos, shower gels and lipbalms with exotic fruits.

Each creation was presented, explained and defended in front of a critical audience comprising three master perfumers, two senior perfumers and top management from Symrise. Creativity, style and formulation ability were all key parameters in judging the masterpieces.

"For us, it is very important to train our own perfumers," comments Beatrice Favre-Bulle, senior vp fragrance creation home & personal care. "Therefore we are starting with a new course right now in May 2011. The head of our perfumery school, Marc vom Ende, senior perfumer, will guide the prospective perfumers throughout their education. They will start by acquiring knowledge of raw materials, bases and basic accords and then learn to understand fine fragrance archetypes together with increasingly complex accords."

Building proficiency in home and personal care fragrances as well as in applied perfumery follows. After two years, the perfumers will become involved in projects. "A period of study abroad completes the programme, with the purpose of giving exposure to a different culture as well as deepening other markets and consumers understanding," says Favre-Bulle.


Featured Companies