Symrise inaugurates new creative hub in India
Located in Mumbai, the Creation & Development Centre is said to demonstrate the company's commitment to high growth markets
Mumbai's city skyline
Symrise, the flavour and fragrances supplier, has opened a new Creation & Development Centre in Mumbai, India.
The site is said to complement the existing centre in Chennai, and demonsotrate the company's commitment to India and the Asia Pacific region.
Achim Daub, President of Symrise Scent & Care segment and a member of the Symrise Board, said: "This investment in our new integrated Creation & Development Centre underlines our commitment to high growth markets such as India.
"Together with our R&D testing and production facility in Chennai, we are perfectly equipped to support our customers in their ambition to delight the Indian consumer."
The new location will house a development lab for fragrances and cosmetic ingredients, and will serve as national hub for oral care and cosmetic ingredient development.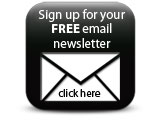 Symrise has been active in India for over 20 years.
Featured Companies