Symrise creates fragrance directory smartphone app
Symrise allows customers to browse its genealogy of fine fragrances for easy selection
Symrise has created a smartphone app for its genealogy of fine fragrances. The app can be used on tablets as well as smartphones.
Customers will be able to instantly search for their desired fragrance using either a masculine or feminine version of the app. The scents are index alphabetically and users can also use a direct search function. Each fragrance family and single scent has a detailed descriptions. Users can create a list of favourite scents and share links via an email functionality.
Symrise's genealogy of fine fragrances includes the most popular scents of today, as well as from the past four decades. Each scent is listed according to its launch year and fragrance family.
Isabelle Vacheret, Senior Vice President of Global Marketing Scent and Care at Symrise, commented: "Our modern world is always in motion and is getting ever more connected. Everyone is spending more and more time with their mobile devices surfing the internet and working with social media. That is why we developed our digital fine fragrance genealogy. It will give our customers an instant and time-saving experience of our Fine Fragrance Genealogy as they may now access it whenever and wherever they want."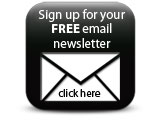 Headquartered in Germany, Symrise creates scents for use in fragrances, flavourings and cosmetic base materials and substances, as well as functional ingredients. The company works in more than 40 different countries across Europe, Africa, the Middle East, Asia, The United States and Latin America.
Featured Companies