Skyn Iceland infuses 'super hydrators' into new repair cream to relieve damaged skin
The product is designed to soothe cracked, flaky or dull skin, and reduce redness
Skyn Iceland has infused a selection of 'super hydrators' into its new Arctic Repair Cream (£34) to help soothe skin.
Blended with nourishing phytonutrients and age-fighting antioxidants, the product can be used on cracked, flaky or dull skin.
Protective Arctic algae, said to be sourced from some of the world's coldest regions, and gooseberry extract have been harnessed to fortify skin's natural lipid barrier and retain moisture.
To reduce the appearance of redness, the brand has opted for colloidal oatmeal for its soothing properties.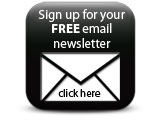 Meanwhile, the nourishing formula is housed in a recyclable jar, made from sugarcane in order to reduce its carbon dioxide emissions during manufacturing.
Companies