Silab's actives for 'good' ageing and hair growth
French ingredients supplier Silab is launching two new actives to coincide with this year's in-cosmetics event in London. The first, Wellagyl, is a response to women's desire to 'age well'.
Having researched in vivo the parameters involved in ageing well or poorly, Silab created the Bulgarian rose-derived Wellagyl, which, at a cellular level, enables fibroblasts ageing poorly to acquire the phenotype specific to 'good' ageing by acting on the biological pathways of cell proliferation, migration and adhesion.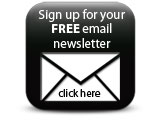 At a tissue level, it reactivates the metabolism and improves the thickness of the epidermis, as well as boosting the synthesis of procollagen I and hyaluronic acid. The second new active from Silab is Hairgenyl, a biopeptide-rich derivative of the yeast Pichia minuta, which claims to target the three regulators of hair regrowth: mitochondrial activity, the expression of signalling molecules and epigenetic components. The result is thicker, more resistant hair.
Featured Companies