Silab scoops Best Ingredient Award at in-cosmetics Asia
Vitamin D-like active Vederine helps restore the capacity of ageing cells
Silab has claimed gold in the Innovation Zone Best Ingredient Awards at in-cosmetics Asia for its new ingredient Vederine.
Offering the restructuring benefits of a vitamin D-like active, Vederine is claimed to restore the capacity of aged cells. It activates the signalling pathways regulated by VDR, stimulating the gene network and improving cells' capacity of recuperation.
The organisers partnered with SPC Asia to introduce this year's award, which recognises the development of a novel active or functional ingredient that combines innovative science and product features that demonstrate benefits to manufacturers and end users when compared with existing ingredients.
Silver went to Mibelle Biochemistry with DermCom, which stimulates cell to cell communication for skin matrix repair; and Bronze to Lucas Meyer Cosmetics with Body3 Complex, which combines a triple action on cellulite, firmness and stretch marks.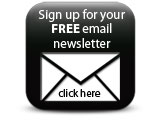 Sarah Gibson, Event Director for in-cosmetics Asia, said: "We enjoyed great success during the award's inaugural year last year and we were delighted with the high quality of entries which came from a whole range of companies across the globe this year. This award is just the beginning for our winners and we wish them and their innovative ingredients every success in the future."
Featured Companies