Sephora turns largest US store into a Beauty Tip Workshop
LVMH-owned retailer has rolled out its interactive concept stores into two of its pre-existing New York locations
Sephora has turned its largest North American store into its new technology-focused design.
Located on Manhattan's 34th Street, this month consumers will experience the new Beauty Tip Workshop model.
The opening joins six concept stores across the country and aim to blur the lines between physical and digital retail with computer and iPad screens for shoppers to use.
The 'Tip' in the store's name stands for 'teach, inspire, play' and was so called due to the interactive technology featured on location.
The reopening of the 1,300sqft, 34th Street store also features more than 13,300 products and over 26 seats for in-store learning at the Beauty Workshop, Beauty Studio and Skincare Studio.
This store will also debut Moisture Meter, a digital tool that is said to accurately measure the amount of moisture in the skin to aid in the selection products.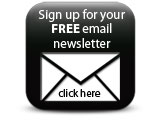 "Sephora opened in 19 years ago with our first store in Soho. It's fitting that as we round out almost two decades, we return to New York City to celebrate our largest and most unique beauty experience with the opening of our new 34th Street store," said Calvin McDonald, President and CEO of Sephora Americas.
Companies