SILAB to exhibit FILMEXEL at NYSCC Suppliers' Day 2016
A specialist of biological active ingredient engineering for the cosmetic industry
Independent French company, SILAB is recognised worldwide as a specialist of biological active ingredient engineering for the cosmetic industry.
Our research laboratories and production units feature all the excellence, i.e. equipment and talent, required to deliver a constant innovation and to launch several high quality, continually-safe and efficacy-proven active molecules each year.
Stemming from natural-source raw materials, SILAB selects and concentrates the best of Nature through non-denaturing advanced technologies to address the major orientations of modern cosmetology (skin care, sun care and hair care) with eco-friendly, patented and easy to formulate active ingredients compliant with international cosmetic regulations.
FILMEXEL
The excellence of a natural, protective and lifting film
Designed from a unique technology, FILMEXEL is a natural film-forming biopolymer providing a biomimetic network of cutaneous tissue at the surface of the skin. The film is resistant, flexible and non-occlusive and it shapes perfectly the skin.
As a second skin, FILMEXEL protects from harmful exogenous agents. Genuine tensor since the first application, its smoothing and anti-wrinkle effects are proven in various formulas, at different doses and with Caucasian and Asian volunteer panels. The restored complexion radiance is perceived by users and by third persons. It also makes the foundation last longer.
Preservative-free powder, FILMEXEL is easy to solubilise, patented and complies with worldwide cosmetic regulations (Europe, USA, Japan and China).
Tested in Europe and Asia, on more than 1100 volunteers, via 28 studies, 7 formulations, 5 doses and 14 times of analysis, FILMEXEL is universal for skin care and make-up products.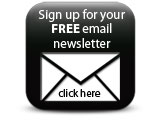 #booth n°1221
Featured Companies