Rosaliss biofunctional proven to address skin sagging and acne marks
Ashland releases the results of new clinical studies on skin repairing active ingredient
Photo: Joydeep / Wikimedia Commons / CC BY-SA 3.0
Ashland has released new clinical data for its Rosaliss biofunctional, a skin repairing active derived from the Rosa centifolia flower.
The new clinical study was performed at the Ashland clinical lab in Shanghai, China on two groups of 35 volunteers.
The first group had age-related flaws and sagging skin, while the second group had acne blemishes or post-acne marks.
The volunteers tested Rosaliss biofunctional at 1% in a cream over a 28-day period.
The results from this study indicate that Rosaliss biofunctional helps repair acne-damaged skin. Skin was found to look brighter and more even, skin texture was visibly smoother and the appearance of fine wrinkles and pores was minimised. Skin was more luminous looking, more hydrated and firmer.
Meanwhile, imperfections, including acne blemishes, looked diminished and less 'sensitive'.
Rosaliss biofunctional is a 100% nature-derived extract made using Ashland's proprietary Plant Small RNA technology, which enables extraction from fresh petals.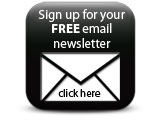 The iconic rose grows 100 kilometers from Ashland's offices in Provence, France, and is grown following sustainable farming techniques.
Featured Companies