Rightguard Total Defence 5 Sport
Deodorant brand adds Sport variety to its range of antiperspirants with five benefits
Henkel owned deodorant brand Rightguard has added a new addition to its Total Defence 5 range of deodorants.
Total Defence 5 Sport is designed for the lifestyle of an active woman. Billed as adjustable to any level of activity in a wide range of daily routines, the deodorant contains micro-capsules that respond to the body's level of activity.
According to the brand, it boasts five key benefits: it fights perspiration, prevents odour, provides long lasting freshness, uses a heat resistant formula, and is low residue. The deodorant lasts for up to 48 hours, and is alcohol-free so can be used every day without irritating the skin.
Rightguard Total Defence 5 Sport is available exclusively from Sainsbury's in July, with other retailers to follow.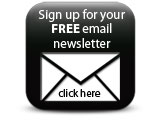 RRP £2.89, Henkel, uk.rightguard.com.
Companies