Retailers put sustainability in focus for Christmas gifting season
Boots, John Lewis and Morrisons have all committed to reducing plastic pollution from their festive products
A host of retailers have pledged to cut plastic waste from their products for the festive season.
Beauty and health care retailer Boots has removed single-use plastic from its Christmas gift packaging, saving more than 2,000 tonnes of plastic pollution from entering the environment.
All of the retailer's Yuletide-themed products will be plastic-free and are intended to be recycled or reused.
Luxury department store chain John Lewis, and its supermarket arm Waitrose, also committed to ditching glitter from its own-brand Christmas products, as did supermarket chain Morrisons.
Glitter has been a controversial product in recent years due to the effect it has on the environment and wildlife.
Campaigners in 2019 called for the tiny pieces of decorative plastic to be banned by addressing a petition to the environment secretary Michael Gove.
The group, 38 Degrees, quoted a study that found up to a third of fish caught in the North Sea contained microplastic, including glitter.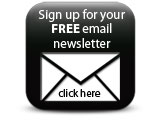 According to packaging company GWP Group, an extra 30% of rubbish is produced and discarded throughout the festive period, compared with the rest of the year, amounting to three million tonnes of additional waste.
Companies