Ralph Lauren steps down
Designer leaves fashion and fragrance brand
"RalphLauren" by Edgar de Evia - David McJonathan personal collection, via Wikimedia Commons
Ralph Lauren is stepping down from his role of Chief Executive Officer at Ralph Lauren Corp. He founded the company in 1967 and has seen it expand from fashion into fragrances, childrens clothing and home furnishings.
Lauren will step down in November and has named his successor as Stefan Larsson – Global President of Gap's Old Navy brand. Larsson has been credited with bringing an additional $1bn in sales to the high street fashion brand. The 75-year-old Lauren will still serve as Executive Chairman at the company and will continue to lead its design team.
Ralph Lauren has seen a fall in shares recently, with a 40% decrease in the past year alone. In a release, the brand said the new appointment was part of a drive to strengthen its position in the industry and reach new consumers.
Lauren said: "My job is to think always about the future of our company and how to move it forward. Stefan Larsson is exceptionally talented, and he will bring our company a fresh and exciting global perspective. Stefan and I have a strong personal bond and share a vision for the future of Ralph Lauren. I appreciate Stefan's unique sensibility, his honesty and his authenticity. We have had tremendous success expanding the Ralph Lauren brands around the world and creating a great management team. Now, all the pieces are in place to position our business for continued growth. We have been a leader in our industry for nearly 50 years, and this is just the beginning."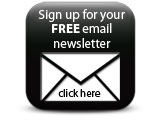 Stefan Larsson added: "I am thrilled to have the opportunity to work directly and collaboratively with a fashion giant like Ralph Lauren. His creativity and singular vision have made Ralph Lauren one of the world's most influential global brands, and I share his dreams for the future. I believe the company has tremendous potential to continue expanding in the global marketplace as it broadens its appeal to all consumers."
Companies