Perfumers urge EC ingredient law backdown
EC recommendations include a ban on tree moss and oak moss
The fragrance industry has expressed concern about recommendations from the European Commission's (EC) Scientific Committee on Consumer Safety (SCCS) that the EC should tighten the rules on certain oils and natural substances linked to allergies, including an outright ban on the use of tree moss (Evernia furfuracea) and oak moss (Evernia prunastri), which contribute to the woody base flavour of Chanel No.5 and Dior's Miss Dior.
The industry is urging the Commission to back down from possible legislation to ban the tree mosses and restrict the concentration of 12 substances (including citral, coumarin and eugenol) to 0.01% of the finished product, legislation that could seriously impact on the formulations of many of the current top fragrances, according to a Reuters report.
"[These ingredients are] the spine of about 90% of fine fragrances," said Pierre Sivac, chairman of the International Fragrance Association (IFRA).
The EC's directorate general for health and consumers told Reuters that it was in talks with all concerned parties, including perfume makers, to assess the SCCS's recommendations and the potential impact on the industry.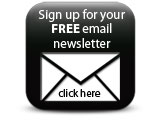 Current European Union legislation singles out 26 substances that it is argued can trigger allergic reactions. If they account for over 0.01% of total ingredients, a warning to consumers is obligatory.