Pai and Holland & Barrett celebrate with the Queen
Winners of this year's The Queen's Awards 2016 announced on HRH's 90th birthday
As HRH Queen Elizabeth II celebrates her 90th birthday today, more than 240 British businesses are joining in the merriment after scooping a prestigious accolade as part of The Queen's Awards 2016.
Among those named as winners of the Queen's Awards for International Trade were Pai Skincare, a brand that creates products designed for those with sensitive skin, and Holland & Barrett, a health foods and natural beauty retailer that is part of NBTY Europe.
Pai Skincare caters for those with sensitive skin
Pai Skincare has generated 237% growth in international trade in three years, and 12,823% growth in its overall business over the past five.
Sarah Brown, Founder of Pai Skincare, said: "This is the big award to win and it's a hugely satisfying achievement when I think back to those early years of formulating products from my drafty garage in Ealing Broadway! We've come a long way since then but have never deviated from our mission to help sensitive skin sufferers around the globe."
Holland & Barrett's beauty aisles continue to grow
Meanwhile, Holland & Barrett was also recognised and honoured for its growth internationally. The retailer sells a variety of brands including Dr Organic, Miaflora, Laidbare, Skincere, Burt's Bees, Weleda and Yes To, among many others.
CEO of Holland & Barrett International Peter Aldis said: "We are honoured to be presented with this, the most prestigious award for businesses in the UK. We have enjoyed remarkable growth overseas these past few years through investing in acquisitions and our franchise business model. Our 145 year-old British legacy has played a vital role in the success of our business in markets such as China, Singapore and the UAE as consumers value our expertise and trust the quality of British-made products. We are very proud to be a British business that is driving the health and wellness sector forward around the world and this award is recognition of our team's achievement in transforming our business into a truly international enterprise."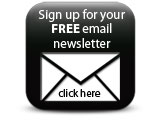 He added: "The secret of the success of our international growth has been to combine the best of British products and heritage with local market understanding and expertise by our overseas franchisees. We are seeing that consumer interest and engagement with health and wellness in the UK is being replicated in India and many other countries in which we are either already operating or currently exploring. With our strong product offering and expert training for franchisees, we are quickly able to adapt to these different markets and gain a foothold. The Queen's Award for International Trade with its associated assets will give us an important reputational advantage in our continued overseas growth."
Companies