OPI celebrates 'The Power of Colour' with new digital campaign
As well promoting its range of nail polishes, the brand's 'Color is the Answer' initiative will also work with charities across the US to help generate a positive impact
OPI's team working at Los Angeles Ronald McDonald House for children undergoing lengthy medical treatments
Coty-owned nail care brand OPI has announced the launch of a new digital campaign, which has been created to show how the power of colour can have a positive effect on mental health and wellness.
The Color is the Answer project showcases a video celebrating the power of colour and its potential to inspire and change a person's mood.
The initiative will now be at the core of the brand's content creation, campaigns, products and vision.
"Colour is powerful. It doesn't matter what we want to say or how we want to feel, there is a way to express ourselves through colour," said Laura Simpson, CMO at Coty.
"It's iconic and timeless and can communicate across cultures and people. No brand celebrates colour like OPI.
To coincide with the launch, OPI has launched Color for Change, a charitable arm working with programmes and non-profit organisations, to help generate a positive impact across the US using colour.
To kick off this initiative, the brand's LA-based team transformed a garden st the Los Angeles Ronald McDonald House, which supports families whose children are undergoing lengthy medical care.
OPI's team planted flowers and arranged colourfully-decorated stones written with inspirational messages.
The project's next stop was New York City offering teachers of children with special needs an evening of pampering at its pop-up shop in the city's Greenwich Village.
Color is the Answer will feature across OPI's social channels and can be followed using hashtag #ColorIsTheAnswer.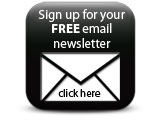 Companies