NPD plateaus
The latest figures from mymarketmonitor.com show that the number of new products have flatlined
The latest figures from mymarketmonitor.com show that the number of new products have flatlined while existing lines have increased by 12%, suggesting that promoting existing products can deliver results.
Every beauty category is showing strong increases for existing products, especially toiletries, fragrance and skin care.
Despite this, one area of beauty appears to be being continually driven by innovation – nails. The category is a great example of new technology enabling exciting, new finishes and looks, with NPD for nails is up 50% compared to just 4% for existing products according to mymarketmonitor.com.
Banishing bronzers
With winter now in full swing, the look have moved away from a bronze glow to naturally pale skin. Seen on the models at the recent Victoria's Secret fashion show, bronzer was replaced with blusher and gloss for a fresh, rosy look.
"The focal point is a flushed cheek, with a reddish-brown lipstick which we swept along the nose and the cheeks, and diffused using the tips of the brush bristles," said Dick Page, head make-up artist.
According to celebrity make-up artist Emma Turle the natural look is set to take off. "People don't ask to look bronzed any more. They want a more modern, healthy complexion, which is achieved with illuminating primers and light-diffusing foundations."
mymarketmonitor.com's top blogs of the week:
•MakeUpSavvy merges beauty and travel
•MissBudgetBeauty picks out her top budget beauty gifts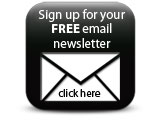 •EtcLlyMlrs tries the dark lip trend
Companies