Marionnaud reshuffles management team
Eileen Yeo has been appointed to the newly created position of Co-Chief Executive Officer for network development and operations
French perfumery chain Marionnaud (AS Watson) has restructured its entire management team. Eileen Yeo, former Executive Director of Goldman Sachs Asia, has been appointed to the newly created position of Co-Chief Executive Officer for network development and operations. Marionnaud's other activities in France will continue to be overseen by CEO William Koeberlé, who is also President of the industry body that represents the French selective perfumery trade, the Fédération Française de la Parfumerie Sélective.
Meanwhile, Sandrine Williamson has moved to the role of Commercial Director of Marionnaud France's new sales division. Her former position was Deputy Procurement Director for accessories and leather goods at Galeries Lafayette. Juliette Delcourt, a graduate of ESCP Paris, has been appointed Marionnaud's Marketing Director. Fabrice Obenans, former Marketing Director of Marionnaud, will now become Brand Director, reporting to Delcourt.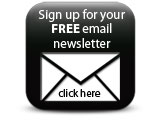 Finally, Sylvain Belorgey has become CFO for Marionnaud France. He was formerly Group Management Control Director for the Darty Group and replaces Laurent Malzac.
Companies