Launching new products internationally: What to consider when expanding your brand overseas
When looking to release a product on a global scale, there are some notable areas in regulatory compliance of which a company and product developer must be aware.
Government health departments, trade associations and trading standards providers are constantly reviewing health and safety protocols for consumer products. Having foresight regarding what regulatory changes are planned, and understanding the impact of these on the manufacturing and commercial phases of delivering products to consumers is essential in order to avoid product recall, brand damage and costly litigation.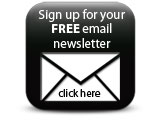 The Global Cosmetics Business Regulatory Summit will gather experts from the cosmetics and personal care industries to discuss the necessary degrees of global compliance and provide practical guidance on how to successfully overcome cosmetic compliance challenges. The conference will be held at the Crowne Plaza Hotel in Brussels, from 24-25 May and will deliver:
An overview of Cosmetics Regulations by country, including a comparison between local legislation and the European Regulation How-to-comply keynote speeches
Practical examples / case studies
Roundtable debates gathering experts to discuss crucial issues affecting the industry
Updates on EU legislation and trade agreements
Question time sessions where delegates will have the opportunity to address questions to specialists.
Regulation provides a framework for any company to enter into their market of choice, anywhere in the world and provides the platform for legitimacy and success!
For more information please visit:
www.regulatorysummit.com
Companies