L'Oreal to market Episkin reconstructed skin models
L'Oréal has been granted a Chinese business licence for Shanghai Episkin Biotechnology
L'Oréal has been granted a Chinese business licence for Shanghai Episkin Biotechnology.
The company will market its reconstructed skin models, which provide an alternative method to animal testing for cosmetic products and ingredients, making it possible to evaluate the safety of products and ingredients without animal testing.
The Chinese Episkin model is a human epidermis model reconstructed from Asian keratinocytes, produced by the L'Oréal Advanced Research laboratories in China.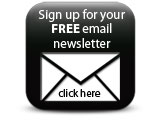 "Over the past 30 years, our researchers have developed the expertise of reconstructing skin and other human tissues. An investment in science and a strong ethical commitment have led us to implement several alternative methods and embrace the era of predictive assessment. Worldwide, we share our methods and tools and offer training to universities and authorities. With this objective in mind, we started producing reconstructed Asian skin in China in 2008, so that in the near future we can begin marketing it through Shanghai Episkin Biotechnology", explained Laurent Attal, Executive Vice-President of Research and Innovation at L'Oréal.
Companies