John Frieda aims to combat top three hair concerns
Latest styling innovations claimed to be "revolutionary"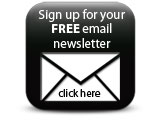 Kao Brands' John Frieda brand has launched three new products that the company claims are revolutionary and life-changing hair care innovations for customers.

The products are already available for shoppers to purchase as they tackle three of the most common hair concerns – frizziness, root touch-up and volume boost.

The new Frizz-Ease 3-day Straight by John Frieda claims to be the safer alternative to permanent hair straightening procedures and provides a semi-permanent styling action that lasts for up to three days and against eight hours worth of humidity. The product features keratin and a heat-activated polymer technology.
According to the company, women with frizzy hair can spend up to 104 hours a year styling their hair straight but it usually starts to curl and frizz again in just a few hours. Kerry Warn, international creative consultant for John Frieda says: "Women with frizzy hair work hard to keep their hair straight, smooth and frizz-free but frustratingly those perfect results never last for more than a few hours and all that effort goes to waste. With Frizz-Ease 3-day Straight styling spray the hair is easy to style and it remains smooth and straight for longer – a dream come true for so many women."

For shoppers who want to be in better control of their blonde hair, John Frieda has launched the new Sheer Blonde Go Blonder Controlled Lightening Spray said to be perfect for blending the roots between salon visits. Like the Frizz-Ease 3-day Straight styling spray, John Frieda Sheer Blonde Go Blonder Controlled Lightening Spray is heat-activated and for best results should be used with a hair straightener or curling tongs after blow drying, according to the company.

Lastly John Frieda has launched what the company defines as "the new secret weapon for all day glamour".
Luigi Murenu, the global creative consultant for John Frieda, says that the new Luxurious Volume Anytime refresher spray "has quickly become a kit-bag essential for me. It's perfect for reviving a model's hair backstage at a show or on a campaign shoot as it gives such instant results and absorbs oils so the hair looks fresh."


Companies