Jacques Polge to retire
The French perfumer and in-house nose at Chanel will be replaced by Olivier Polge in September
Olivier Polge
French perfumer and long serving in-house nose at Chanel Jacques Polge is retiring in September. Polge, who has created fragrances for Chanel for 35 years and responsible for some of the brand's most iconic scents including Chanel No.5 Eau Premiere, Allure and Coco Mademoiselle, will be succeeded by his son Olivier Polge.
In his new role, Polge will work alongside perfumer Christopher Sheldrake, Director of R&D at Chanel's Fragrance Laboratory to create fragrances for the luxury fashion house. He will also complete an "integration program" to better understand the brand and its culture once he joins the house in September.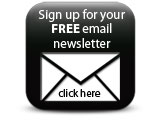 Olivier Polge has been an IFF perfumer since 1998. Among others, he has composed fragrances for Balenciaga, Salvatore Ferragamo and Viktor & Rolf, winning a prestigious "Prix International du Parfum" award in 2009.
Companies