Ithos sponsors the Cosmetics Business Regulatory Summit 2017
Ithos announces sponsorship of the annual regulatory event for the cosmetics and personal care industry
The annual Cosmetics Business Regulatory Summit (CBRS) is returning, and this year the event will be hosted in the vibrant city of Barcelona.
The Summit has brought together experts to discuss hot topics and provide delegates with valuable knowledge and updates on the cosmetics and personal care industry since 2014.
Over the course of two days, 17-18 October, the Summit will feature industry experts discussing the latest practices and emerging regulations in both the cosmetics and personal care industries.
This year's event will see Ithos, a leading information management company, as its platinum sponsor.
Ken Bubeck, CEO of Ithos
"At Ithos, our mission is well aligned with that of the Regulatory Summit – we deliver modern tools and timely information that streamline compliance and accelerate both new product introductions and expansions into new regions. I look forward to a great discussion in Barcelona!"
Ithos provides clients worldwide with content management solutions and access to country-specific regulatory requirements.
With an in-depth knowledge of global regulatory legislation, Ithos helps companies efficiently deliver regulatory compliance reports, decrease time to market, create safety documents and organise regulatory information.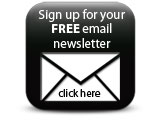 For more information about this year's Cosmetics Business Regulatory Summit please visit regulatorysummit.com or contact +44(0) 207 193 1285.
Featured Companies
See also