IFF undergoes corporate rebrand
Includes new website, purpose statement, visual identity and refreshed tone of voice
IFF's headquarters in New York, US
International Flavors & Fragrances (IFF) has announced a corporate rebrand, which it hopes will help place a spotlight on its vision, imagination and innovative focus.
The rebrand includes the launch of a new website, purpose statement, visual identity and refreshed tone of voice. "IFF is a company that was built on a culture of exploration, and we have a long history of delivering groundbreaking firsts in the industry. Now more than ever, we want our outward face to reflect the values that we hold deep in our core," said Andreas Fibig, IFF CEO and Chairman. "Our new brand provides a platform for telling the story of our innovative work and our smart, curious and passionate team members. We believe our new brand will resonate with our own people, our customers, our partners and our shareholders, and I see it as a driving force for our business success as we move forward in the future."
In particular, the rebrand focuses on IFF's Commercial Excellence pillar. Fibig added: "Becoming our customers' partner of choice is to achieve commercial success for IFF and its customers over a sustained period of time. Branding is our first step towards achieving this goal."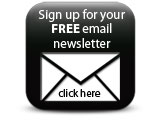 IFF today declared a regular quarterly cash dividend of $0.56 per share of its common stock. It is payable on 7 January 2016, to all shareholders of record on 28 December 2015.
Companies