IFF-Lucas Meyer invests in Canada's Bio ForeXtra
The investment gives IFF-LM access to extracts from the Boreal Forest
IFF-Lucas Meyer Cosmetics has invested in Bio ForeXtra, a Canadian R&D laboratory that develops active cosmetic and botanical extracts.
The investment allows IFF-Lucas Meyer to expand its access to raw materials for its cosmetic actives business. Andreas Fibig, IFF's Chairman and CEO, explained that the move was in line with the company's Vision 2020 business strategy pillar of strengthening and expanding its portfolio.
"We believe the access we will gain to sustainably-sourced extracts from the Boreal Forest of Canada will provide us with a competitive edge," he said.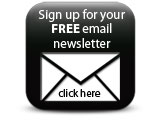 Lucas Meyer was acquired by IFF in 2015.
Companies