How better asset management can benefit beauty players
Pre-owned equipment and proactive strategies can help companies fund global expansion, explains Bridget Carey
EquipNet's procurement programme lets sellers benefit financially from idle assets
Bridget Carey
An average of 10% of any company's assets lie idle, meaning that proactive asset management measures present a huge opportunity for cosmetics manufacturers.
Bridget Carey is a Project Manager at EquipNet, the world's most comprehensive surplus asset management company. Carey discusses how proactive asset managment can help companies fund global expansion.
---
Companies invest millions into growing their businesses to ensure that they are reaching the global market at any cost.
What many fail to realise, though, is how proactive asset management can help make this journey much less burdensome.
Proactive asset management is a term that encompasses:
A central tracking system that allows users across an organisation to keep track of idle and surplus equipment
Successful redeployment of equipment to other facilities within the same enterprise
The sale of items that are no longer required
Disposal or scrap of equipment that is at the end of its useful life.
There is a growing global demand for new and innovative products in many manufacturing sectors, including beauty and personal care, as well as many of the industry's supply sectors.
As new innovations are introduced or as companies merge, relocate and open new facilities across the globe, many pieces of equipment can fall out of use.
Industry surveys suggest that an average of about 10% of a company's assets are lying idle; most neglect to properly manage and monitor these underused assets, presenting a huge opportunity for proactive asset management measures.
Over the past 20 years, best practices have been developing for these types of needs.
Businesses of all sizes – from start-ups to multinational brand giants – are realising the benefits and financial reward of using asset management services.
Whether companies are looking to save through purchasing pre-owned equipment or want to sell their assets through a number of different channels, there are cost-saving answers for a myriad of needs.
Companies like EquipNet have emerged to become leaders in the field of proactive asset management.
Staffed by industry experts and proven professionals, companies like these offer an approach and services that are significantly different from traditional equipment dealers and auctioneers.
Industry surveys suggest that an average of about 10% of a company's assets are lying idle
Corporate asset management programmes make the process of business expansion much less burdensome, whether you are planning an investment on the other side of the globe or just looking to remodel your current facility.
Procurement programmes such as EquipNet's allow buyers to benefit from up to 75% savings off the cost of new equipment, while sellers are able to select from a number of purchasing channels to effectively create financial returns on assets that had been sitting idle.
Additionally, some companies offer asset tracking and redeployment management systems, like EquipNet's ARMS, which provides businesses with a web-based platform to post, track, find, redeploy, buy and sell surplus or idle equipment.
Such systems help to assist with workflow management capabilities and offer numerous levels of security for plant managers and executives alike.
Pursuing a proactive asset management strategy is not without its challenges. It requires a formalised process, specialist knowledge of the industry and the marketplace, dedicated resources and an organised approach.
Many companies lack the time and resources to establish and run a programme like this successfully.
As manufacturers continue to look toward increasing productivity while striving to keep costs as low as possible, more companies have been finding the ideal solutions in the second hand equipment market for both buying and selling.
As with any other industry, though, there are some downfalls. In order to provide the buyer with the best possible product and allow the seller to recoup the maximum ROI, expert evaluation and management of equipment is essential.
With the right tools and resources, businesses of all sizes in a number of industries are able to successfully buy, sell and manage surplus equipment in an efficient manner.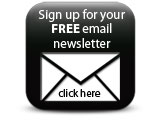 In this ever-changing global marketplace, proactive asset management can make a powerful contribution to the ongoing commercial success of businesses, while having a major impact on a company's bottom line.
Companies