Hotel Chocolat's beauty brand Rabot 1745 opens first store
As well as this new store, customers can shop the brand's products online and in Hotel Chocolat stores
Hotel Chocolat's beauty brand Rabot 1745 has opened its first-ever retail space at London's Westfield, UK.
The 341 sqft store will stock the brand's full range of body scrubs, body oils, hand creams, lip balms and body butters, sourced from ingredients in St Lucia.
Commenting on the new space, Sara Logie, Rabot 1745's Global Manager Director, said: "We launched as an online retailer in 2017 and since then the brand has gone from strength to strength, so it felt like the right time to expand to open our first store."
"Westfield has a strong retail offering and attracts a diverse range of shoppers, so is a prime location for the new Rabot 1745 shop."
The brand also operates a restaurant at London's Borough Market, serving British, Caribbean and West Indies-inspired food surrounded by a plantation-inspired decor.
Meanwhile, the store's Manager Joice Ferrao Soares added: "Since opening last weekend, we have had a really positive reception from shoppers who love the products.
"We look forward to welcoming new and existing customers through the doors in the coming weeks."
Rabot 1745 takes its name from the 140-acre Rabot Estate where Hotel Chocolat's cocoa is sourced in St Lucia.
Founders Angus Thirlwell and Peter Harris revived the estate in 2006 to create Hotel Chocolat, despite the declining production of cocoa in the region.
The products are blended using coconut shell powder, avocado oil, babussu oil and argan oil.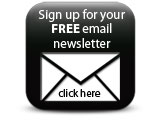 Companies