Helena Christensen becomes Lumity's newest face
The anti-ageing skin care supplement brand has named the supermodel as its latest Global Ambassador
Anti-ageing supplement brand Lumity has named 90s supermodel Helena Christensen as its Global Ambassador.
Christensen is said to have been a long-time fan of the brand before becoming the face of Lumity.
"When you take care of yourself and feel good, you radiate it on the outside," said Christensen.
"Lumity supports the body and counterbalances damage through protection, repair and cellular efficiency and has become an integral step in my beauty and wellness routine.
"I'm excited to introduce Lumity to women looking for a natural, all-in-one supplement to improve their skin, sleep and overall health."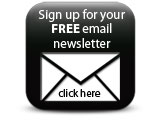 The model will feature in the brand's online campaign and attend a London launch later in the year.
Companies