Harrods celebrates Thai culture
The luxury department store is hosting "Thailand, A Celebration of Colour and Light" until 24 August
Luxury London department store Harrods is set to host a month long in-store event in celebration of Thai culture. Running from 28 July to 24 August, the event, named "Thailand, A Celebration of Colour and Light" was born out of a partnership between Harrods, the Royal Thai Embassy, Thai Airways International, and the Tourism Authority of Thailand.
As the only beauty brand to participate in the event, luxury spa brand Erb will take over one of the store's windows by enabling passing customers to see treatments being carried out using products from the organic body and hair care brand.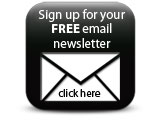 Founded by Thai fashion designer Pattree Bhakdibutr in 2000, the Erb range is said to take inspiration from royal Siamese herbal rituals and includes body serums, creams, tonics and scrubs. Products in the 16 sku line each contain plant extracts such as jasmine, rice, ginger, turmeric, bergamot and ylang ylang.