Groupe GM makes Atelier Cologne's Pomélo Paradis amenity line
Groupe GM, a guest amenity producer, has launched the Pomélo Paradis hotel line with fragrance partner Atelier Cologne, which was recently bought by the L'Oréal Group.
The amenity products include a shampoo, conditioner, shower gel, body lotion in two sizes, bar soap in two sizes and an Ecopump. The range will be available in more than 70 countries from September.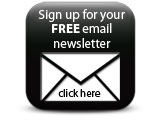 Laurent Marchand, President of Groupe GM, said: "This Atelier Cologne range is truly exciting, as it represents a product offering with absolute commitment to excellence in terms of quality of ingredients, fragrance and the sensations these can evoke in users. Already, the response from hotels internationally has been overwhelming, and we are excited to see this line really take off."