Givaudan acquires fragrance house Drom
This is the third acquisition for the fragrance and flavours manufacturer in 2019
Swiss manufacturer Givaudan has acquired fragrance house Drom for an undisclosed amount.
Headquartered in Germany, the firm has manufacturing facilities in China, Germany, the US and Brazil, and employs nearly 500 staff.
The move is the firm's third cosmetics acquisition this year, after completing the purchase of Albert Vieille in May and AmSilk's cosmetics division in April.
"The acquisition of Drom is very exciting for Givaudan," said CEO Gilles Andrier.
"It further asserts our leadership position in the fragrance market globally and is fully in line with our strategic ambitions," he added.
"Like Givaudan, Drom has a long heritage in fragrance creation and their capabilities and strong culture will fit perfectly with ours."
Drom's business represented approximately €100m in sales in 2018, according to Givaudan.
Its owners Ferdinand and Andreas Storp said they were "very excited" about the takeover, adding they were "convinced" the move would be an "outstanding" fit.
Meanwhile, Mautizio Volpi, the President of Givaudan's fragrance division said: "Drom is a much respected international fragrance house that has developed a strong customer base, in particular with local and regional customers.
"The complementary nature of both businesses will further enhance our capabilities in serving customers across all segments and geographies."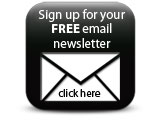 Featured Companies