Estée Lauder beauty brand achieves record global sales
Sales grew 22% in fiscal 2018, helping parent company Estée Lauder Companies achieve record net sales overall
The Estée Lauder beauty brand achieved record global sales in fiscal 2018, up 22%.
The brand helped parent company Estée Lauder Companies (ELC) achieve its highest sales figure to date, delivering one of its best performances in the last decade.
The US company generated net sales of $13.68bn in fiscal 2018, up 16% compared with the $11.82bn achieved in 2017.
Fabrizio Freda, President and CEO, said it was an "outstanding year" for the company.
"By investing in our hero franchises, fast-growing channels and digital and social media, we delivered double-digit sales and adjusted earnings per share growth.
"We achieved record net sales in fiscal 2018 and one of our best performances in the last decade.
"Sales climbed in virtually all our brands and we hit milestones along the way.
"Among the top four brands, our flagship Estée Lauder brand achieved record global sales and grew 22% in constant currency, demonstrating the amazing equity of the brand."
But Estée Lauder was not the only brand to emerge as a high-flyer.
"La Mer became the fourth brand in our portfolio to contribute well over $1bn in net sales, and we increased sales at MAC and Clinique globally," Freda revealed.
Skin care continued to outperform ELC's other beauty divisions, generating $1.37bn in Q4 2018.
However, make-up also put in a strong performance, with $1.35bn in sales, driven by Estée Lauder, Tom Ford, Too Faced, BECCA and La Mer.
Only MAC and Clinique experienced declines in net sales in the quarter.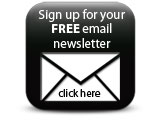 Fragrance and hair care both saw net sales increase, with Jo Malone London, Tom Ford and Le Labo making double-digit gains, and Aveda boosting the hair division due to new launches.
Companies