Elie Saab turns up the intensity for Le Parfum edp Intense
This autumn, couturier Elie Saab will release Le Parfum edp Intense, a flanker to the original fragrance, Le Parfum (2011).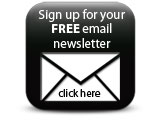 Each iteration of Le Parfum is based on orange blossom and rose honey and is meant to evoke a time of day. In the case of Intense, it is evening. Created by French perfumer Francis Kurkdjian, it opens on orange blossom, moving into heart notes of ylang ylang and rose honey, and a base of patchouli and amber. Meanwhile, the heavy, faceted bottle, by flacon designer Sylvie de France, is in the same design as the original Le Parfum edp. Le Parfum Intense will be priced from €54 and is now available in pre-release at Harrods, Galeries Lafayette Haussman and Sephora Champs Elysées.
Companies