Edgewell Personal Care to acquire luxury grooming brand Jack Black
The owner of Schick and Wilkinson sword reported the acquisition for an undisclosed sum
Edgewell Personal Care has acquired premium shaving brand Jack Black, taking its first step into the luxury grooming category.
The brand will sit alongside fellow shaving brands owned by Edgewell, which includes Schick, Wilkinson Sword as well as mass skin care brand Bulldog.
Colin Hutchison, Edgewell's COO, said: "The Jack Black brand is a strong and complementary addition to Edgewell's portfolio based on its unique brand positioning, prestige channel footprint and product assortment.
"This acquisition creates opportunities to expand our personal care portfolio in growing categories in the US and globally, while nurturing the strong brand equity that the Jack Black founders have developed."
Founded in 2000, Jack Black has become the best-selling men's prestige skin care brand in the US.
Curran Dandurand, CEO of Jack Black, added: "We look forward to continuing to drive strong growth in North America and expanding our global presence.
"We've built our leadership position in the U.S. by providing superior skin care products using the best ingredients, that work as advertised and are never tested on animals.
"We're very excited about the future and about sharing our products with more people throughout the world."
Noted for its auto replenishment razor service, Jack Black will help the brand owner to compete with Unilever's Dollar Shave Club and P&G's Gillette on Demand.
Edgewell has been in hot water with P&G, who filed a lawsuit against the Schick brand over a patent used in its Gillette Fusion family of products.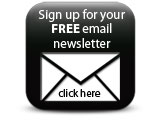 The patent, awarded to P&G in 2015, protects technology related to how the razor cartridge and handle connect.
Companies