Dr. Hauschka unveils Limited Edition Eye And Brow Palette
Dr. Hauschka's latest launch is an eye and brow palette made from 100% natural mineral pigments.
The Limited Edition Eye And Brow Palette (£28) comprises four earthy tones that are designed to create the "ultimate smokey strong eye", according to the brand. As well as using it as an eyeshadow, the palette can be used to define and accentuate the natural shape of the browbone using the slanted tip of the brush included in the case. The product contains extracts of kidney vetch and witch hazel to sooth the sensitive skin around the eyes.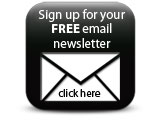 Providing some advice on how to create the perfect smokey eye, Dr. Hauschka's International Make-up Artist said: "Take the lightest shade and apply over the entire eyelid, then take the shade up and emphasise three areas: the lid crease, the upper lash line and lower lash line. Less is more with this skilful, understated look."
Companies