'Deering' to be different: kotia introduces skin care range made from deer milk
The New Zealand brand founded by Graeme Shaw has spent the last six years developing the new products
New Zealand-based brand kotia, founded by Graeme Shaw, has developed a skin care range made from deer's milk.
Shaw has spent the last six years focusing on R&D with deer's milk through a network of dedicated farmers in order to create the range.
It was then developed by cosmetic chemist Sigrid Vorwerk, who has 30 years' experience working with personal care companies across New Zealand.
"Our mission here at kotia is to provide women across the world the highest quality premium skin care products with proven efficacy for nourishing and hydrating the skin," said Shaw.
"We're thrilled to be the first to market a range of skin care products containing deer milk with clinically proven results."
The brand's formulations are said to offer hydrating, anti-ageing and nourishing benefits thanks to deer milk's rich blend of vitamins A, B9, E and D3.
The product line-up features a toner, cleansing milk, cream mask, hydrating day cream, night cream, brightening eye cream, rejuvenating serum, hydration mask and hand and nail cream, and has been formulated to help nourish and condition skin.
Shaw added: "To celebrate our New Zealand heritage, we'll be launching first into Life Pharmacy Wilkinson in Queenstown in mid-February and then launching into Farmers, Unichem and Life Pharmacies in March before being released to the world shortly after."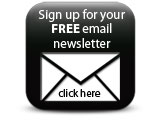 Companies