Daniel Galvin Jr's OrganicHead taps into the organic hair care
Available in UK Boots the professional brand claims to contain botanical extracts
DANIEL GALVIN JR's OrganicHead (OH!) (£7) line is available in UK Boots stores with a collection of salon professional hair care products with organic and botanical extracts.
The range is rich in essential oils, including organic aloe vera, orange oil, argan oil and wheat proteins.
There are nine OH! products including a full range of everyday shampoos and conditioners for blondes, brunettes and over-processed locks such as the OH!
Everyday Shampoo, OH! Detox & Purify Shampoo and the OH! Argan Oil Detox Hair Masque.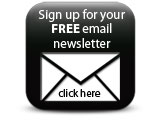 Launch: out now
Companies