Covid-19 impacts skin care searches in 2020
In a new report, London's dermatology clinic DermConsult has revealed the most searched-for skin care brands this year
London-based dermatology clinic DermConsult has revealed the most searched-for skin care brands in 2020.
And – as with most aspects of 2020 – the results have been influenced by the coronavirus pandemic.
Topping the list is Australian beauty brand Alpha H with a greater than 5000% boost on last year's results.
Affordable skin care brand The Ordinary came in second with a 390% uptick in searches, while First Aid Beauty experienced an increase of more than 230%.
Paula's Choice, Ole Henriksen, Glossier and Drunk Elephant also made the top ten.
DermConsult deduced that the results were a reflection of consumers spending more time at home due to the enforced lockdown.
"As we are spending a lot more time looking after ourselves and our bodies lately, there has been a huge shift towards skin care," said Kathy Taghipour, a dermatologist at DermConsult.
"People are becoming a lot more conscious of their skin and are, therefore, investing in more products and using this time to establish a routine that works best for me.
"We wanted to see exactly which brands people are most interested in in the UK, and there seems to be a variation of both high end and affordable products, clearly indication that whether it's a small or large investment, people are dedicating time and money into their skin, which is always a positive thing."
The announcement follows a study commissioned by The NDP Group which revealed almost 40% of women in the US are using skin care products more than in 2019.
Products with the most significant increase included cleansers, moisturisers, exfoliators, scrubs and masks.
Larissa Jensen, NPD's Beauty Industry Advisor, noted that the results were shaped by the pandemic.
"The effects of Covid-19, including spending more time at home, have brought a great focus on self-care and skin care has reaped the benefits," she said.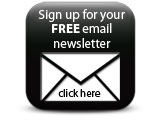 DermConsult used SEO Monitor's Search Trends to collate the findings.
Companies