Cosfibel Group goes retro for Bulgari
Cosfibel Premium has played on retro Italian references to box Bulgari's Omnia collection
According to the packaging company, Bulgari chose to create a round cardboard box that is feminine and easy to reuse.
Adorned with Italian sweets and pastries in acid colours and with nostalgic motifs, the four Omnia fragrances are packed in round limited edition coffrets from Cosfibel.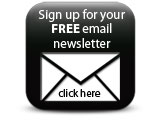 Cosfibel started from a thick frame coated in kraft paper with a grainy texture; this was printed in four colours – the shades of the Omnia campaign – as well as hot gold stamping for the house's logo and the fine lines in the barley sugar décor.
Companies