Colonial introduces green hydrotropes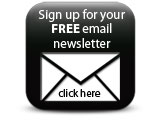 Colonial Chemical has created two naturally-derived hydrotropes for the formulation of green personal care products. VerdeTrope 120 [INCI: Potassium caprylate] and VerdeTrope 162 [INCI: Potassium caprylate/caprate] offer a vegetable-derived alternative to petroleum-based hydrotropes such as sodium xylene sulfonate and sodium cumene sulfonate.
VerdeTrope 120 adds no foam to formulations while VerdeTrope 162 provides low foam.
Both products are derived from coconut oil and are 100% natural. They boast low irritation and are ideal for use in shampoos, hand soaps and body washes.
Also new from Colonial is a mild baby shampoo concentrate, Cola Det EQ-12 [INCI: Water, cocamidopropyl betaine, PEG-80 sorbitan laurate, sodium tridecyl ether sulfate, PEG-150 distearate]. It is recommended for use in tear-free baby and children's shampoos, facial washes and bubble baths.
Companies