Cerberus swoops in to save Avon with $605m investment
The private investment firm will also buy an 80.1% stake in Avon North America
In what could signal the start of a recovery for Avon, private investment firm Cerberus Capital Management has announced it will make a $605m investment in the company – and, much to the delight of shareholders, Avon has confirmed its intention to put the money towards paying off debts, at least partially.
On top of a one-off investment in the form of convertible perpetual preferred stock worth $435m in Avon Products (a 16.6% stake), Avon announced it will be handing over a majority stake of 80.1% of its North American business to Cerberus for a $170m equity investment. Avon North America has been flagging financially and at the centre of sale rumours since April this year.
Avon North America will become a privately-held company that is majority-owned and operated by Cerberus. Avon North America includes the US, Canada and Puerto Rico. Avon revealed that as a result of the sale of the business, it expects to incur a pre-tax loss in the range of $325-$425m. The transactions are due to close in spring 2016.
At the same time, Avon has also announced it will be suspending its quarterly common stock dividends from Q1 2016 in order to reinvest money into the business.
According to Avon, $100m of the proceeds made as a result of these three strategic decisions will be used to partially offset the transferred liabilities, while roughly $250m may be used to cut debts. The direct seller said it would use the remaining money to restructure and reinvest in the business.
Sheri McCoy, CEO of Avon Products, said: "After a thorough, thoughtful and deliberate process by both parties, we are creating a strategic partnership that will improve Avon's performance and drive shareholder value. We believe this partnership and structure will also accelerate profitable growth in the remaining Avon portfolio – which represented approximately 86% of consolidated revenues for the nine months ended September 30, 2015 – as we focus resources on our top markets, the majority of which are profitable and growing. The capital infusion from Cerberus, alongside the suspension of the dividend, and additional operating efficiencies provide us the needed financial flexibility to implement operational and capital plans that fully support the international business."
McCoy continued: "There is high potential for the Avon brand and business model in both our international business and Avon North America. However, we believe that the separation of Avon North America is the best way to ensure that both businesses have an unencumbered path to profitability and growth and this was a key principle as we considered alternatives."
Meanwhile, Steven Mayer, Senior Managing Director and Co-Head of Global Private Equity of Cerberus, added: "We have long admired the Avon brand, business model and products and see significant potential for Avon both in North America and internationally. We are strong believers in the direct selling model, the principle of empowering Representatives, and the growth that direct selling can generate when Representatives are appropriately supported and incentivised to build their businesses. By privatising the North American business, we will have the time and ability to improve the company's competitiveness, enable each Representative to earn more, help her conduct business more efficiently, and increase her customers' satisfaction."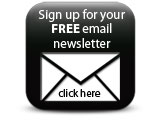 Avon's strategy and business decisions were recently criticised by Barington Capital Group in a public letter. Barington implied Avon had let down its shareholders and published a damning list of the company's "past failures".
Companies