Campo Research Group showcases latest ethnobotany and botanical collections
Siddha Ethnobotany Biodiversity
Siddha Herbs Extracts range offers functional novelty for cosmetics and personal care; from an ancient Tamil civilisation (pre-dating all Aryan influences) that exist in Monenjoro-Doro and Harappan in the Indus Valley.
Ayurvedic Ethnobotany Biodiversity
Ayurvedic herbs are a key component of Ayurveda, the traditional practice of medicine of India. The knowledge of medicinal plants used is well known for its culture and tradition.
The science of Ayurveda had utilised many herbs and floras for beautification and protection from external factors. The natural content such as nutrients and many useful minerals are abundant in the herbs.
Amazon Ethnobotany Biodiversity
The tropical rainforests stretch around the equatorial regions of the world like lush, green rings of Saturn, through Africa, around Indonesia, Borneo, Sarawak, Northern Australia and of course across South America, Amazonia, the last great unknown tracts on this plant.
Amazon Rain Forest herbs are available in hydroglycolic extracts and pure expressed oils as novel exotic and functional ingredients for your cosmetic formulations.
Chinese Herbs Ethnobotany Biodiversity
Campo hydroglycolic extracts of oriental allied plant drugs are natural ingredients which have specifically developed for inclusion in modern cosmetics and toiletries formulations through complex proprietary extraction and decolourisation processes.
These Chinese herbal extracts are quality products produced from organically cultivated or custom wild-crafted herbs and plants (harvested with full regard to the ecological balance).
Japananese Mushroom Ethnobotany Biodiversity
Invoke the magic of mushrooms in your formulations today, with a new novel source of functional cosmetics ingredients from the world of fabulous fungi.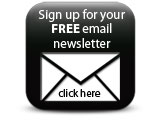 As with many things botanical, it is the inhabitants of the Pacific Rim that seem to have more deeply studied the beneficial properties of these fascinating species. Campo Japanese mushroom range offers several species from that geographical area in relation to their use in cosmetics formulations.
Featured Companies