C&T companies are making slow progress in greening their packaging
Organic Monitor research finds most developments are occurring in eco-design
Cosmetics companies are making slow progress in reducing their packaging footprints, according to Organic Monitor. While the industry has become preoccupied with green initiatives, few steps have been made to tackle the environmental impact of packaging, it says.
Organic Monitor research finds most developments are occurring in eco-design, with many brands reducing packaging by changing design structures. It cites Natura Brasil as a frontrunner, specifically the Brazilian company's new SOU brand, which houses its products in flexible packaging with 70% less plastic than rigid plastic containers of the same volume.
However, most changes in packaging design are only leading to an incremental decrease in packaging materials and Organic Monitor suggests more radical solutions, like the more widespread use of plant-based plastics, are necessary.
The organisation says there are calls for the cosmetics industry to take some responsibility for waste management; in Brazil, for example, the cosmetics association ABIHPEC is working with municipal agencies to collect and recycle packaging waste, while in the US, Tom's of Maine has partnered with Teracycle to collect its packaging waste and use it in new product applications.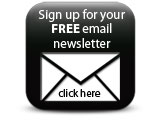 Sustainable packaging is a focal theme of the upcoming Latin American and European editions of the Sustainable Cosmetics Summit. The European edition will take place in Paris on 21-23 October.
Companies