CPL Aromas helps BBC sniff out a disability issue
CPL Aromas was featured on the BBC last week, as part of a special focus on disability in the workplace #DisabilityWorks.
The BBC chose to feature fragrance as part of the week-long series. BBC Business Live today (23 February 2017 at 8.40am) interviewed Angela Stavrevska, CPL Aromas' UK Creative Director and Perfumer, who spoke about the company's initial work, together with others, to undertake research and then establish a training programme for people with visual impairments.
Watch Angela Stavrevska's interview here – www.bbc.co.uk/iplayer/episode/b08fw8xy/bbc-business-live-23022017
This initiative has led to employment for people who, due to their impaired sight, have developed an enhanced sense of smell – a sense giving them skills 'highly valued' by the fragrance industry, the research report says. The College of Fragrance for the Visually Impaired (COFVI) in Mumbai, India has so far trained 14 people, 8 of whom are in employment in the fragrance industry.
The story had also featured across BBC World News during the whole of Monday 20 February. www.bbc.co.uk/ news/business-38991808
www.cplaromas.com/news/latest-news/
It was covered on BBC World Service Radio on 23 February also.
CPL Aromas hopes that the emphasis on employment for disabled people will inspire others.
On BBC Business Live, Angela Stavrevska encouraged presenters Sally Bundock and Aaron Heslehurst to smell some of her company's unique 'Aromafusion' fragrances. The programme pointed out that CPL Aromas, which is the world's largest 'fragrance-only' fragrance house, operates from 17 centres across the world.
Sally Bundock of BBC Business Live
Fact Box
Research published in Perfumer & Flavorist in 2012 by Singh and Mago of CPL Aromas FZE; Sonavadekar, CPL Aromas Pvt. Ltd; Bankhele, Babu, Deshpande, Sahu and Mirkar, Anthea Aromatics; and Dix CPL Aromas Ltd found that those with visual impairment who were tested were 2 and a half times more likely to pass a fragrance recognition test.
14 have so far trained at COFVI.
CPL employs one of these; 7 others have found employment in other fragrance houses.
Victa in the UK is working with CPL Aromas to explore opportunities for blind and partially sighted people in the UK.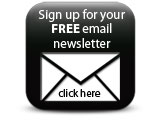 CPL Aromas will be unveiling a new company development at the UK In-cosmetics Show from 4-6 April at ExCell London.
Companies