Brazil haircare: Shampoo, conditioner, treatment and colouring market report
What are the key challenges facing the industry? Who is the consumer and what do they want? Where are the opportunities, where are the risks and what lies ahead?
Covered in this report
This report covers haircare products for men and women, as well as unisex products. Market data is based on sales in all retail distribution channels, including direct sales to consumers, but it excludes the professional sector (products sold in beauty salons).
Market data covers the following products:
Shampoos: Regular rinse-out shampoo, 2-in-1 shampoo, 3-in1 shampoo, shampoo for Afro/ethnic hair, shampoo for men, antidandruff shampoo, medicated shampoo, problem hair, kids shampoo
Conditioners: Leave-in, rinse-out, treatment masks
Hair color products
Hair styling products.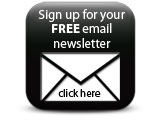 For more information, click here.
Companies